Screenshots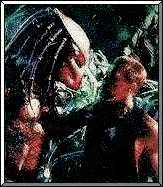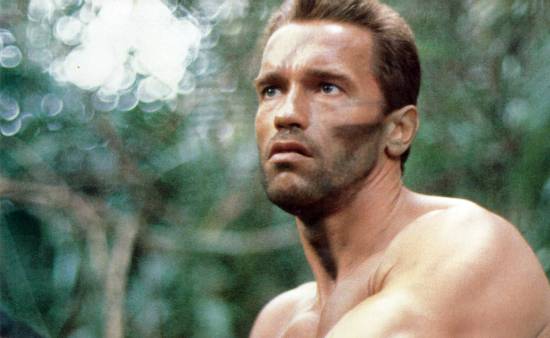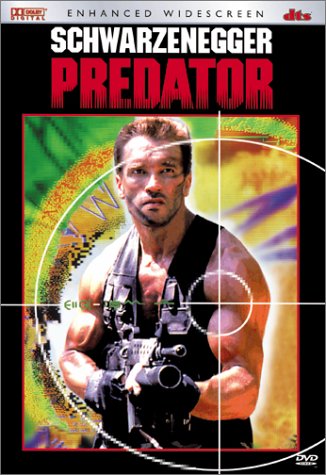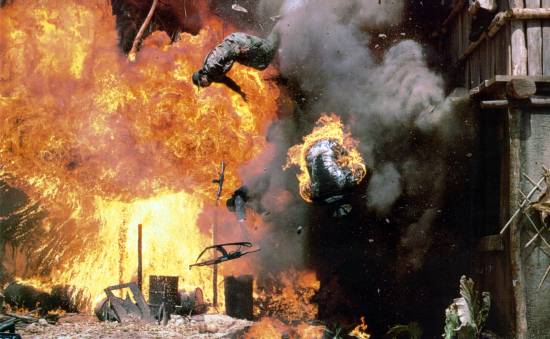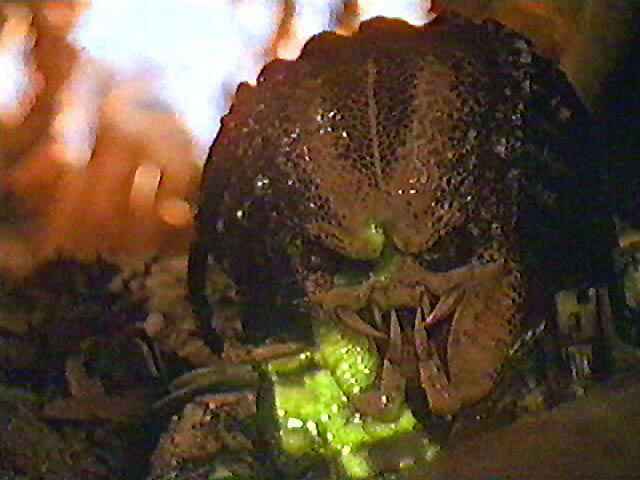 Enter secondary content here





Schwarzenegger plays Dutch, the leader of an elite group of
commandos. They're called in by the CIA to rescue a group ofhigh profile hostages held captive by guerrilla rebels deep in a Central American jungle. Tagging along for apparently no real reason is CIA agent Dillon ( Carl Weathers), an old buddy of Dutch.

Unbeknownst to all, the Predator, a deadly alien, is prowling about the jungle with a bigger arsenal, complete with Freddy Krueger-style blades and scorching lasers. To top it off, the Predator can become nearly invisible if he so chooses, thus making life for Dutch and his troops a deadly game of survival that very few are going to live to talk about. One-by-one, the troops fall in gruesome fashion, until the climactic showdown in which primal instincts become the most powerful weapon.

When it wants to be, Predator is a thrilling mix of big bangs, treacherous landscapes and impressive special effects. The Predator is a one of the best in a long line of killer aliens to come out of Hollywood. There are, however, several points where clichés take over and suck nearly all the suspense out of the plot. Luckily, the pace picks up for an unforgettable final 20 minutes.

The film's greatest weakness comes from the brutally-weak supporting cast, led by the eccentric Minnesota governor and former professional wrestler, Jesse Ventura. He plays a big-mouthed tobacco-chewing generator of hokey lines. While he "ain't got time to bleed," I certainly didn't shed any tears when the Predator made easy work of him. Weathers, most famous for playing Apollo Creed (Th Black Guy) in the Rocky series, also delivers a laughable performance

At the heart of Predator is a dissection of the senses. The Predator cannot see as we do, but through infrared. Looking closely at the characters he takes out, it becomes easy to notice that the Predator is, in essence, stripping Dutch's senses away. One trooper wears abnormally large glasses. Thus when he dies, Dutch loses part of his sight. Another has an uncanny knack to sniff out trouble by sensing it with his nose. When it comes time for the final showdown, Dutch and the Predator make an equal match as they are both in their most primal form.





Cast
Carl Weathers - Dillon
Jean-Claude Van Damm - Predator
Jesse Ventura - Blain "The Body"
Sonny Landham Billy
Kevin Peter Hall - Predator
Bill Duke - Mac
Elpidia Carrillo - Anna
Richard Chaves - Poncho
R G Armstrong - General Phillips
Arnold Schwarzenegger - Major Alan "Dutch" Schaefer
Carl Weathers - Dillon
Bill Duke - Mac
Shane Black - Hawkins